New Boilers
Choosing a boiler that is going to be right for your property and circumstances can be daunting. It is also not a cheap purchase and therefore it requires a high degree of thought.
There are 3 types of boiler: combi, system and regular. If you would like an explanation of them then please click this link to the Worcester Bosch website. Alternatively contact us and we would be happy to discuss the merits of each with you. It is fair to say that most people that have a system or combi boiler will replace it with the same type. For people with a traditional regular system, the most common decision is to replace it with a combi boiler. A combi boiler is not always the best solution though. When we survey your property and speak to you, you can guarantee that we will recommend the best solution for you. We will inform you of all the pros and cons enabling you to make an informed decision.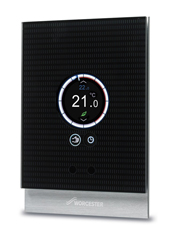 Controls
We will also offer you advice on the various heating controls that are now available.
The ability to turn your heating on or off via a mobile device e.g. your phone is becoming incredibly popular, but is not something that suits everyone.
Filter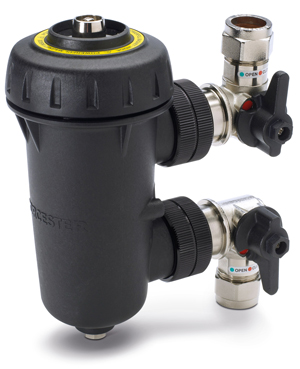 Whenever we fit a new boiler we will always (if possible) include the fitting of a Worcester Bosch sludge filter.
The Worcester filter is by far the best on the market. It works by trapping any particles of sludge in your system before they can get into your boiler and start causing damage.
Guarantee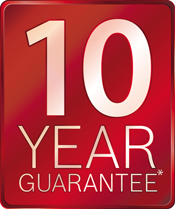 A Worcester filter and control will have a parts and labour guarantee of either 8 or 10 years. The boiler will also have a manufacturer's parts and labour guarantee of between 8 and 10 years.
We are happy to offer a 10 year guarantee on ANY Worcester Bosch boiler by covering the additional 2 years ourselves.
Making good
We give a great deal of attention to the making good of old flue holes. We will either block and render, or will brick up using the best match bricks we can acquire using photos taken at the time of your survey.