About Us
1st Call Services is a family run business built on reputation and traditional values. We like to think of ourselves as being large enough to trust, but still small enough to provide excellent care for all our customers.
With over 20 years in business we are obviously very well experienced. Boiler replacement has for many years been our core business.
Boiler Replacement
The boiler replacement market is now flooded (excuse the pun!) with companies vying for your business. Sadly it is now all too easy to become gas registered. With the help of a decent web designer it is incredibly simple for a business startup to convince people they are dealing with a sizeable and established company. Despite this competition we have continued to grow to where we are now installing over 140 boilers per year.
The key reasons are:
Through our many affiliations/accreditations and the countless customer reviews available, we inspire confidence in people before they make contact.
Because we are so well established people know they are dealing with a company that has been around for years and hopefully will be around for years to service their heating needs.
When you make contact with us we aim to be friendly, professional and not pushy.
When we do a survey in your home it is thorough. Our many years of experience enable us to make the correct assessments and to ask the right questions, upon which we can come up with the best solution for your budget and needs.
Our written quotes are detailed, but not cluttered, so you see exactly what you are getting for your money.
Installations are done by our own highly experienced engineers who conduct themselves with total respect for your home. We do not use contract engineers.
In the rare event that there is a problem after an installation, it gets dealt with promptly.
Through our association with Hitachi Capital we are able to offer our customers a range of flexible payment options.
Worcester Bosch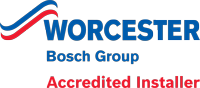 We will now fit only one manufacturer of boiler and that is Worcester Bosch. The reasons for this are simple. Experience has taught us that Worcester Bosch is the only manufacturer that produces boilers with the reliability that we demand for our customers. In the unlikely event of a breakdown they are also the only manufacturer that delivers the level of after sales service that we demand for our customers.
The Owner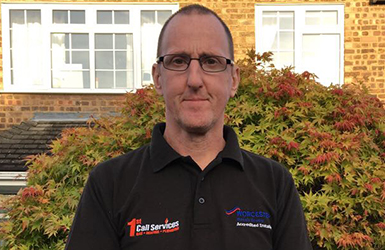 David Ryther BSc (Hons)
Proprietor/Senior Engineer
David is very proud of the business he created over 20 years ago. Originally from Yorkshire, he now lives in Hadleigh with his wife Beck and two children Evie and Tom. His ambition is to hopefully make it to the gym one evening. Weekends are spent ferrying children around. He loves football and is a keen Barnsley supporter.